Customized Self-Hypnosis Audios
Our custom self-hypnosis audio's are made to order and are created specifically for you and your goals.
Get started by completing our questionnaire.
It's like having a private hypnotherapy session anytime, anywhere.
A personalized audio experience awaits. Experience a private hypnotherapy session that adapts to your needs, wants, schedule and location. Our scientifically crafted audios are designed to tap into the depths of your subconscious mind. Whether you seek self-discovery or transformative change, our customized hypnosis audios offer an empowering way to unlock your hidden potential, anytime, anywhere.
What You Receive
The Customized Self-Hypnosis Audio Pack.
You receive a total of 4 empowering audios.
Tailored to your unique needs, wants, and goals.

Audio 1 . Introduction to Self-Hypnosis (11 min.)

Audio 2 . Self-Hypnosis Training (21 min.)

Audio 3 . Customized Self-Hypnosis (20-30 min.)

Audio 4 . Customized Affirmations (15-20 min.)
How the Process Works
Experience Your Personalized Hypnosis Audios
STEP 1. Complete the Questionnaire
Start by completing our questionnaire, which we use to craft a tailor-made hypnosis script, perfectly aligned with your unique goals and aspirations. Your answers will help us understand you better and ensure a truly personalized experience.


STEP 2. Purchase Your Audio Pack
After submitting your questionnaire, you'll be directed to our secure payment page. Simply select your preferred payment method and complete the transaction. Rest assured, your information is safe with us.


STEP 3. Download Your Starter Audios
As soon as you purchase the audio pack, you'll gain instant access to the first two starter audios. Begin with these introductory sessions that lay the foundation for your hypnosis experience.


STEP 4. Customized Audios Sent Straight to Your Inbox
Once we complete writing and recording your customized audios, we'll email them directly to your inbox. Explore the depths of your subconscious mind with audios meticulously tailored to your specific need, wants, and goals.


What to Expect

The approximate completion time of your customized audios is 5 business days.

You receive the introductory and training audio immediately upon purchase.

You are sent an email with your customized audios once they are complete.

Download your audios to keep forever on any personal device.

Written and recorded by Adrian Rusin, Certified Medical Support Clinical Hypnotherapist
Rest assured that we are dedicated to your satisfaction. If needed, you can request a free edited version of your customized hypnosis audios to ensure they precisely match your requirements. Your ultimate contentment is our priority.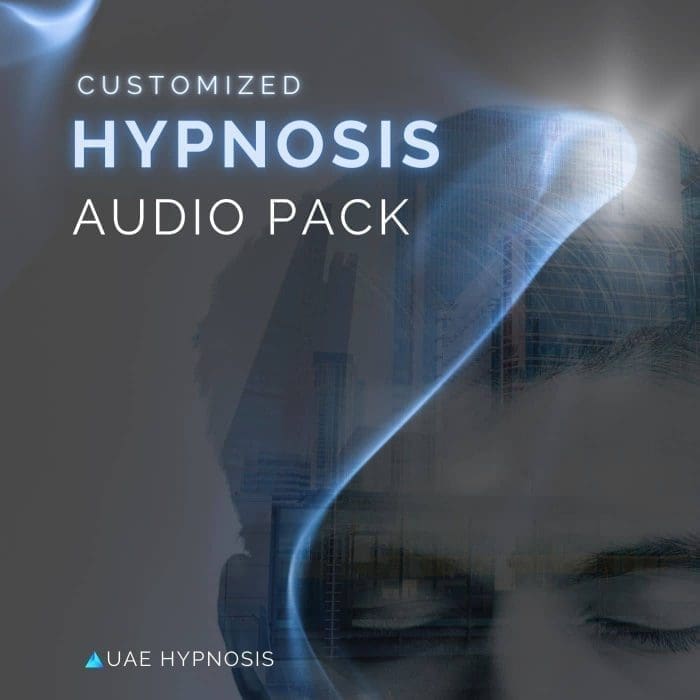 Written and recorded by Mr. Adrian Rusin, Certified Medical Support Clinical Hypnotherapist
Sample Audio
(music and script is different for each customized audio – this is only an example)
Have a Question?
Send our assistant a quick message.
The Worlds Most Powerful Therapy
Find out how hypnosis can help you.