Hypnotherapist in
Dubai and Abu Dhabi
Adrian Rusin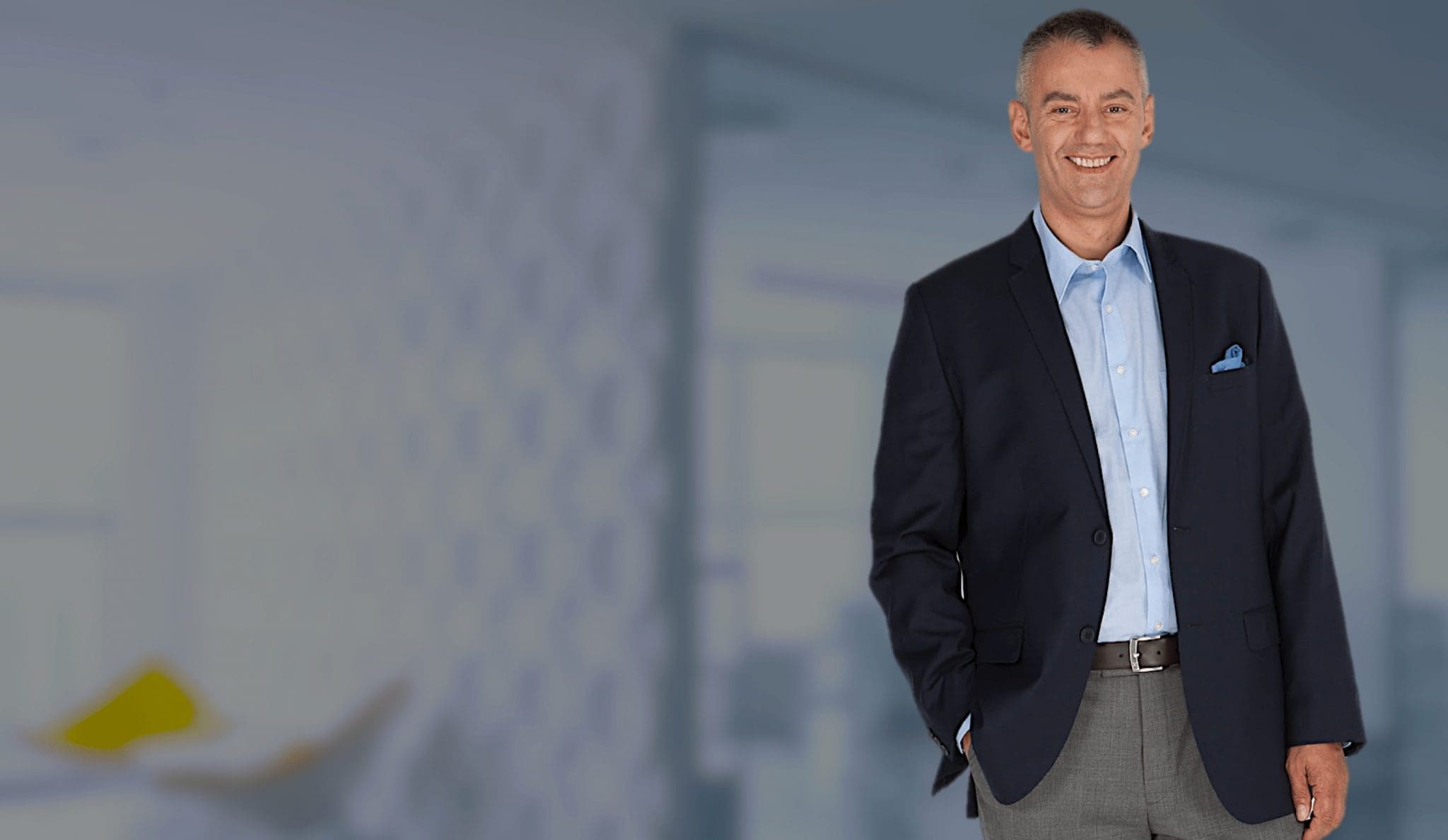 Adrian Rusin Hypnotherapist In Dubai & Abu Dhabi
Adrian Rusin is an experienced and Certified Medical Support Clinical Hypnotherapist, Certified Master of NLP, International Speaker, Success Coach and Success Strategist with over 22 years of experience in guiding people towards increasing their quality of life.
Alternative-Medicine Advocate
Since 2000, Adrian Rusin has been dedicated to providing hypnotherapy excellence and compassionate, effective treatment for all who seek out his care and guidance.
Recommended by doctors and therapists across the world, Adrian is recognized for providing safe and successful clinical hypnotherapy treatment for those who are struggling with a broad range of behavioral and health issues and wanting to reach goals. His renowned programs using the HypLife™ method of hypnotherapy have resulted in positive change in the lives of thousands of people and families.
---
Prof. Adrian Rusin is an internationally recognized clinical hypnotherapist, educator, and researcher with a deep commitment to transforming lives through the power of the mind. With over two decades of experience, Adrian has earned recognition for his exceptional contributions in the field of hypnotherapy.
Master Clinical Hypnotherapist (CMS-CHT) with certification and extensive training from the Hypnotherapy Institute in New Mexico, United States where he later served as a lead instructor, NIH researcher, and practical skills coach.

Holds a Psychology degree from Empire State University in New York, supplemented by advanced studies in Neuroscience at The Massachusetts Institute of Technology (MIT), fostering extensive comprehension of human behavior, brain function, and the intricacies of the mind.
Founder and principal instructor at the International School of Hypnosis, a premier institution specializing in cognitive enhancement. This distinguished academy caters to influential figures in the corporate and medical domains, pioneering advancements in the realm of hypnosis.

Adrian's medical expertise, cultivated during his tenure as a Navy Paramedic, serves as the cornerstone of his comprehensive approach to coaching and hypnotherapy. This experience has endowed him with a strong foundation in medical science, further elevating his proficiency in these domains.
Adrian possesses versatile expertise, certified as an master NLP Practitioner and holding advanced techniques such as Applied Neuroscience and Brain Health, acquired through rigorous training at the Neuroscience Academy, and the Massachusetts Institute of Technology (MIT) – His proficiency extends to areas like Past Lives Hypnotherapy, Quantum Healing Hypnosis Techniques (QHHT), and Stage Hypnosis, further enhancing the breadth of his skillset.
Visionary founder of the HypLife™ Method (HLM™), a groundbreaking approach to hypnotherapy that has empowered countless individuals to unlock their full potential.
Adrian's commitment to propelling the hypnotherapy field forward is underscored by his active engagement in pioneering research initiatives at prestigious institutions like the National Institutes of Health (NIH) and the University of New Mexico Hospital.

International Influencer, Adrian has shared his expertise lecturing worldwide, earning respect as a mind-body specialist.
Adrian Rusin
The Dubai Hypnotherapist trainer improving the way hypnosis is experienced in the UAE. 
"As an expert in the field of hypnotherapy I understand the challenges my clients face and the aspirations my students strive for. It's my passion, my life's work – clinical hypnotherapy, psychology and the mind-body connection. I'm excited to show people how they can transform their lives in unexpected ways."' Adrian Rusin CMS-CHT
---
Adrian is available to help guide you through any difficult times you face or to help you overcome obstacles preventing you from reaching your goals. It takes courage to seek help, and he is committed to guiding you through the process.
With extensive training and years of experience as a hypnotherapist, Adrian maintains a high standard of excellence in the clinical hypnotherapy treatment and hypnotherapy programs that he offers for anyone needing help with anxiety, panic attacks, fears, addictions, anger and more. By applying an integrative and holistic approach, he helps you to successfully overcome challenges, and develop the skills needed to take control of the thoughts and behaviors driving your life.
Please start with an initial consultation today to speak with Adrian. He will answer your questions and guide you in the direction that will be most beneficial in meeting your needs.
Adrian can offer you private Hypnotherapy, NLP and Coaching sessions in Dubai and Abu Dhabi online.
Hypnotherapy and NLP are safe and powerful tools that allows you to access your own natural inner resources. With professional guidance, Adrian can help you accomplish goals and overcome obstacles. His clients tend to focus on topics of health, relationships, career, performance and self-esteem. The clinical hypnosis and NLP programs offered in Dubai and Abu Dhabi can help you to change your life quickly and with ease.
Adrian is passionate about improving your life. With decades of experience in serving clients and changing lives. Adrian's expertise as a skilled hypnotherapist, along with access to the latest knowledge in brain health, nutrition, physiology, psychosomatic disorders, psychoneuroimmunology, epigenetics and psychology, he is consistently exceeding client expectations. Clients achieve effective outcomes, experiencing the quickest results possible, and long-term change.
Educator, Researcher and Hypnotherapist
Adrian Rusin is an expert on a wide variety of subjects and is invited to lecture around the world as a highly regarded hypnotherapist and mind-body specialist.
Served on the faculty staff at the Hypnotherapy Institute in Albuquerque New Mexico, United States with full operating privileges at the University of New Mexico Hospital.
National Institutes of Health (NIH) – Hypnotherapy Research
University of New Mexico Hospital – Hypnotherapy Research
Empire State University, New York – Psychology
Massachusetts Institute of Technology (MIT) – Continued education in Neuroscience and Psychology
NLP Practitioner – Advanced
Hypnotherapy Certification – Certified Medical Support Clinical Hypnotherapist
Corporate Business – Master Hypnotist
Past Lives Hypnotherapy & Regression Therapist
QHHT – Quantum Healing Hypnosis Techniques
Stage Master Hypnotist
Business and Life Coaching
Advanced Mind Repatterning Techniques
HypLife™ Method – HLM™ – Founder
International School of Hypnosis™ – Founder

Adrian Rusin guides individuals to awaken the natural power within them to reach goals and overcome limitations with Hypnotherapy in Dubai and Abu Dhabi.
Mission
Founded as "an innovative hypnotherapy center of the highest order" and guided by the motive to thrive, UAE Hypnosis helps clients solve their greatest challenges and achieve their greatest success by:

• Progressing as an international leader in hypnotherapy and mind-body sciences, psychology, psychoneuroimmunology, neuro linguistic programming, life coaching and health science.

• Empowering our clients to fulfill their personal and professional passions in a safe, secure, knowledgeable and welcoming environment. Inclusive for people of all race, religion, creed, color or physical disability.

• Creating powerful connections among the client, his mind and his forever powerful capabilities.

• Embracing our leadership position in New York, Dubai and Abu Dhabi by making our healing and transformative community a model for partnership among academic, civic, cultural, health care, and business organizations.
Vision
Heal, Discover, Innovate, Achieve, Thrive!
Disclaimer
Hypnotherapy is an educational and self-improvement process that facilitates access to a person's internal resources to assist him/her in solving problems, increasing motivation, or altering behavior patterns to create positive change.
Hypnotherapy is not a substitute for medical treatment or psychotherapy. UAE Hypnosis does not practice medicine or psychotherapy and services are not a replacement for counseling, psychotherapy, psychiatric or medical treatment. No service or product provided is intended to diagnose or treat any disease or illness, psychological or mental health condition.
The Worlds Most Powerful Therapy
Find out how hypnosis can help you.