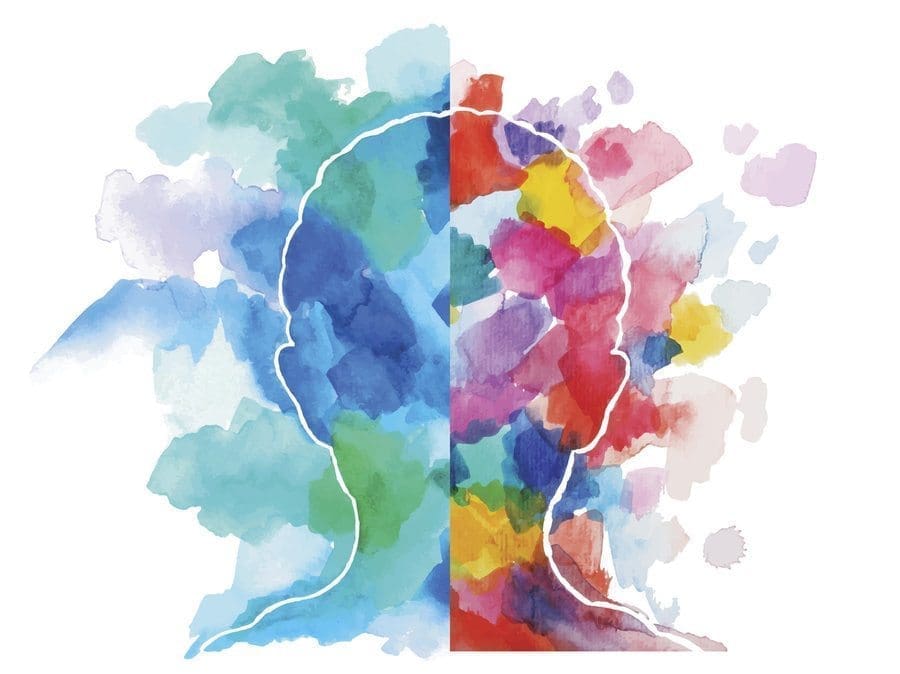 What is it like to be in Hypnosis?
The only way to really understand hypnosis is to experience it for yourself.

Hypnosis can't possibly be understood without experiencing it first hand. Nothing in our lives can be understood in its real sense without giving it a try. Each person is unique with their own perceptions so it only makes sense everyone will experience hypnosis differently. In my 20 years of being a hypnotherapist I've worked with thousands of people and have witnessed thousands of unique experiences.
However, there are a few things that most people report during or after experiencing hypnosis:
Inner peace
A feeling of connection to something greater than themselves.
Time distortion – While in hypnosis some people report that time "slows down." For example: 2 hours can feel like 20 minutes.
Relaxation and vitality
Heightened sense of awareness – While in hypnosis the senses become more alert.
Get all the details about hypnosis, NLP and coaching.
I invite you to check out our full FAQ page to understand what is hypnosis, hypnotherapy, NLP and coaching.
You'll learn all this and more…
What is hypnotherapy?
What is hypnosis?
What is Neuro-Linguistic Programming (NLP)?
What is the critical factor?
Does a person have control while in hypnosis?
Does a person sleep or go unconscious while in hypnosis?
What happens to the body while in hypnosis?
When in comes to myths about hypnosis, there are quite a few.
Has anyone ever been harmed by hypnosis?
What is the purpose of hypnosis?
How people prevent themselves from going into hypnosis.
What are the 4 brain wave patterns?
Can anyone be hypnotized?
What are some functions of the conscious mind?
How does the mind accept new suggestions into the subconscious?
What is a therapeutic suggestion?
What is suggestion therapy?
What can self-hypnosis be used for?
What's new?
All our free 20 minute consultations are held online in a private one-on-one  video-chat conversation. Our therapist Adrian Rusin meets with you face-to-face from your phone, tablet or computer. You are comfortable at home while gathering all the facts. Go ahead, ask him anything!
Consultations are simple, informative, and as always… confidential.  Go ahead and sign up here 
You get a free self-hypnosis audio to learn how to achieve any goal. We'll send it to your email after your consultation. Because we always give 120% to our clients, it's the first step we take to show our appreciation for checking us out. Plus, once you listen to it and love it, we know you'll be back for more.
The future
We're designing an intensive 10 week hypnotherapy certification program.

Become a certified hypnotherapist & NLP practitioner

We're releasing our first book.

Learn EVERYTHING you need to know about reaching your true potential.

The total immersion program is coming!!! Total life transformation at the cognitive, spiritual, neurological and chemical level!

It's a total life makeover.
A whole new you!
6 week hypnotherapy program.
Created by top hypnotherapist, nutritionist and kinesiologist from the US and UAE.
Yes, thats right – just like you, we want to be the best we can be. We've been working towards these goal for a long time now. And with education, patience, persistence, and action we're making our dreams come true.
Interested in learning more? Then become a UAE Hypnosis Insider, and receive weekly motivation, news, promotions, giveaways and much more…
We're NOT for everyone
And we truly don't want to work with everyone. We only want the right people — people we can truly make a difference for. That means people who are ready to do the work, and get their ideas, health and passion in motion.
Hypnotherapy is not about sitting back and letting "it" happen to you. Hypnosis is a tool to help you change the way you think, focus, plan and behave so you can make a difference in your life.
So if your looking for magic – we're not for you.
Why? Because hypnosis doesn't work that way. The magic pill theory is a myth, it's what sells movies.
Hypnosis, like anything worthwhile, is an educational process. You learn how to use your mind in new ways to create better experiences.
If your looking to learn how to tap into your true potential and become a healthier, happier, more confident and wiser person – we'd love to chat!
Its important to start with a consultation
No matter what your shopping around for it's best to test drive all your options. Go see who's the best fit for you.
Explain your goals and your issues and ask lots of questions.
You need to first see if hypnotherapy is the right option for you before committing to any service or program.
Also, the therapist needs to understand where you are coming from so that he can determine if he is able to work with you – or if he should refer you to another type of therapy, more beneficial to your specific needs.
We work with virtually every client that consults with us. However, sometimes we have to turn people away, or have them get the "OK" from their doctor to begin.
It's also important to note that hypnosis is not for emergency situations. If you feel your life is in danger you must seek emergency help.
It's an enlightening experience and so much more!
If anything hypnosis is relaxing! For those who are scared – you wouldn't be scared to meditate, right?
So, call on your courage.
If you feel the fear crawl into your mind, just keep moving forward. Nothing stops fear faster than saying YES to the next step in your journey.
If you're ready to take the leap, then sign up for your free consultation. After we receive your request, someone from our team will get in touch with you either through email or phone. You'll get all the details on how to connect with me for the video-call consultation.
So go ahead… if you want to lose weight, quit smoking, improve your relationships, stop anxiety or just want a total life makeover – we're here for you.
Our guarantee
We guarantee we'll always give you 120%… and then some.
Our passion is hypnotherapy. Our mission it to see you succeed. Our reputation is what keeps people coming back.
We enjoy building strong, healthy, prosperous people through our hypnotherapy sessions, programs, educational material, workshops and training.
We'd be honored to have you as a client. And, we guarantee we will do everything we can to support you as you build your dreams, confidence, health and joy!
DISCOVER HYPNOSIS
REQUEST A CONSULTATION TODAY
Find out how hypnotherapy can help you.